What is Perfect Blend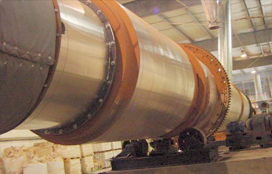 Perfect Blend is the leader in biotic fertility!
We are a leading manufacturer of organic plant food, highly regarded for excellent quality and service. Perfect Blend is dedicated to using the latest in scientific research and technology to create and manufacture organic products that incorporate a complete philosophy of advanced soil nutrition. Perfect Blend has undertaken independent research and development aimed at advancing our ability to offer the finest soil nutrition products in the world.
Environmentally friendly
Fully sustainable
Builds deep root system
Fewer applications
Stable / low leach
No unpleasant odor
High moisture retention
Nobody understands the soil like Perfect Blend
Psst - we'll share our secret. The name Perfect Blend does not refer to a mix of fertilizer ingredients. It actually refers to the perfect blend of minerals contained in the bodies of soil microorganisms that are the source of all natural soil fertility! We take undependable and unreliable organic components and through modern high-speed process alter it on a molecular level into a fertilizer focused as a food for soil microbes. When they die, they leave their perfect blend of protein-based fertility in the soil. Other fertilizer companies seem to struggle with that concept since they think that soil fertility comes from inorganic minerals. We know differently. Soil fertility comes from natural biology built on organic minerals. This knowledge has driven our mission is to develop and manufacture the most innovative and effective biological fertilizers made on Earth.
About Us
Excellence in research, development and manufacturing
Located in Bellevue, Washington, with offices across the USA and increasingly in places around the world, we apply 21st century biological science in an industry built on 19th century inorganic chemical science. The results, in the words of many of our customers are "spectacular!" The chances are, you already consume foods grown with Perfect Blend biotic fertilizers. Since 2001, we have supplied fertilizers for the best organic foods in world. Perfect Blend fertilizers grow over 92 different types of crops.  Every type of restaurant from the finest white tablecloth restaurants to the best fast food restaurants use foods grown with our fertilizers. In addition to food, we also fertilize turf and landscapes. You may have already enjoyed incredible landscapes or turf fertilized with Perfect Blend at one of the world's top rated golf courses or sports venues. Or, maybe you have seen the difference between organic and inorganic chemical fertilizers when you look at the window at your neighbor's spectacular organic lawn that is fertilized at half the rate of an inorganic fertilized lawn. The miracle of Perfect Blend science and accelerated natural soil fertility is at work all around you.